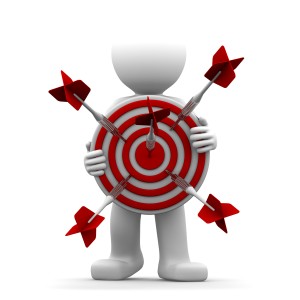 There are many ways to share your company's story with the world, your clients, and your prospects. Today, I want to talk about just three targeted aspects of your web marketing:
Your website
Today's customers expect companies to have a website … that's a given. But your website needs to be more than just an electronic brochure.
Is your website compelling and engaging?
Do you have strong content that converts your visitor into a customer/client?
Your website's job is to engage your reader and to provide relevant information in a way that is easily understood. The goal is to move your prospect along the path to becoming your customer.
If your website isn't doing its job, now may be the time for a content makeover.
Your social media presence
Social media sites like Facebook, Twitter and LinkedIn are not going away … in fact, they're growing and adding new users every day.
As a company, you need to be visible where your customers and prospects – your "peeps" – are. Today, that's social media.
Have you claimed your corporate identity and established your company social media profile?
Is your staff trained to maintain a professional social media presence?
Your marketing reach expands exponentially on social media. Are you making it work for you?
Your success stories
Few things are more effective than case studies when it comes to communicating the benefits of using your products or services.
A case study is the story of a real customer and how they solved a particular problem using your product or service.
Do you have a system in place to share your success stories?
Would case studies increase your credibility and help your sales force close more deals?
Humans are hardwired to respond to stories. Have you ever gotten sucked into a late-night TV rerun of an episode you've seen before? Or watched a movie again for the (insert number) time?
The story – when it's told well – hooks us every time.
A case study – when it's well-written – hooks your prospect and keeps your existing clients with you year after year.
I'd love to help you tell YOUR story!
Michele Peterson, owner of Exactly Write, is a professional copywriter and social media expert who is focused on helping businesses increase their online visibility, credibility and profitability. She is currently accepting new clients and helping them tell their stories and enhance their online marketing with case studies.