Some of My Favorite Marketing Quotes
Words are powerful. They can teach, motivate, and inspire us to be better. Better at what we do, better at who we are. In the case of the quotes about marketing that I've gathered here, better marketers.
I hope they inspire greatness in you!
In no particular order, these are some of my favorite marketing quotes …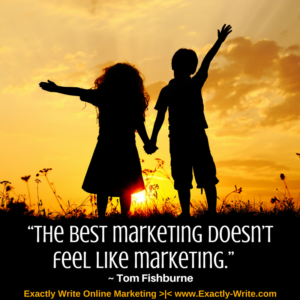 "The best marketing doesn't feel like marketing." ~Tom Fishburne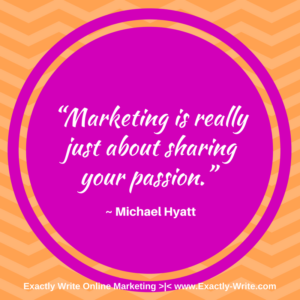 "Marketing is really just about sharing your passion." ~Michael Hyatt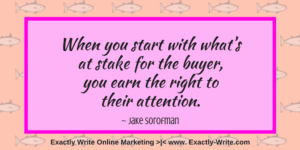 "When you start with what's at stake for the buyer, you earn the right to their attention." ~Jake Sorofman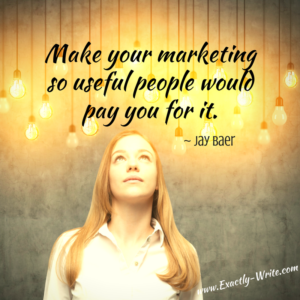 "Make your marketing so useful people would pay you for it." ~Jay Baer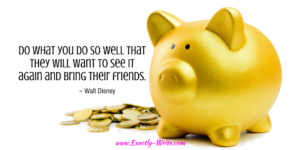 "Do what you do so well that people want to see it again and bring their friends" ~Walt Disney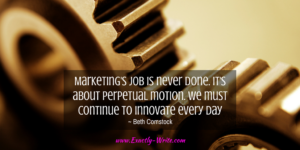 "Marketing's job is never done. It's about perpetual motion. We must continue to innovate every day." ~Beth Comstock

"Does your content lead readers on a journey, or does it merely stuff them as leads into a pipeline?" ~Ann Handley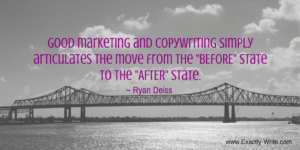 "Good marketing and copywriting simply articulates the move from the "BEFORE" state to the "AFTER" state." ~Ryan Deiss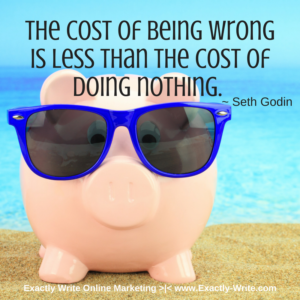 "The cost of being wrong is less than the cost of doing nothing." ~Seth Godin

"As marketers, we should be changing the mantra from always be closing to always be helping." ~Jonathan Lister

"The fear of rejection or the laziness of the execution is stopping people from winning." ~Gary Vaynerchuk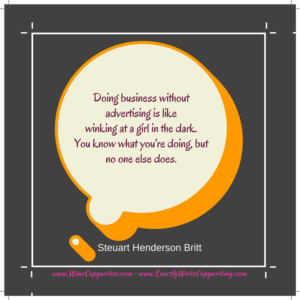 "Doing business without advertising is like winking at a girl in the dark. You know what you're doing, but no one else does." ~Steuart Henderson Britt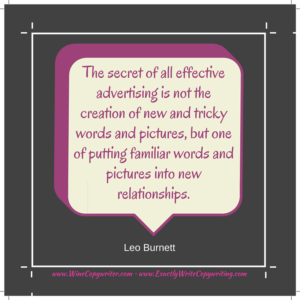 "The secret of all effective advertising is not the creation of new and tricky words and pictures, but one of putting familiar words and pictures into new relationships." ~Leo Burnett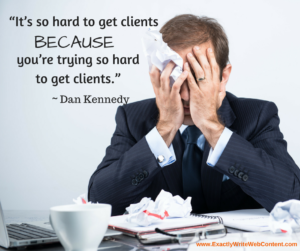 "It's so hard to get clients BECAUSE you're trying so hard to get clients." ~Dan Kennedy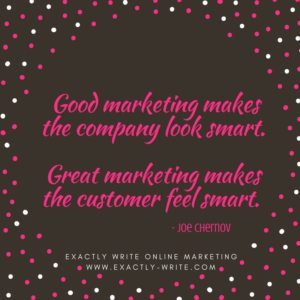 "Good marketing makes the company look smart. Great marketing makes the customer feel smart." ~Joe Chernov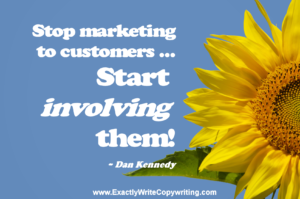 "Stop marketing to customers … Start involving them." ~Dan Kennedy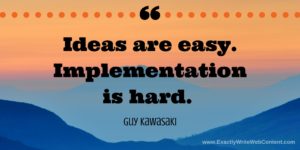 "Ideas are easy. Implementation is hard." ~Guy Kawasaki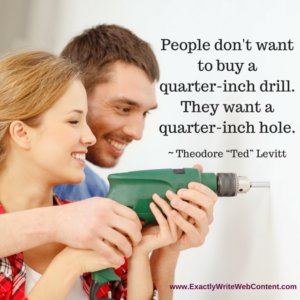 "People don't want to buy a quarter-inch drill. They want a quarter-inch hole." ~Theodore 'Ted' Levitt
Have your own favorite marketing quotes you'd like to share? Type them in a comment below!