I deck my halls for Christmas immediately after Thanksgiving. I boycott the crowds doing Black Friday shopping, and stay home to decorate instead.
The tree comes out and the lights and stockings go up. The everyday coffee mugs are replaced by Christmas mugs. Christmas tree scented candles get lit. I play Christmas music and watch Christmas DVDs.
I totally immerse myself (and my family) in all things Christmas …
I create a Christmas experience.
This is what we should be doing for our clients and customers, too. Not just at Christmas, but as a standard operating procedure all year long.
Create a Unique Customer Experience
What your clients and customers experience when doing business with you is part of what sets you apart from your competitors … its part of your unique selling proposition.
And it's powerful.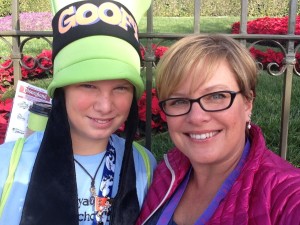 I recently went to Disneyland with my 60-something mom and my teenage son. Thousands of people are willing to pay hundreds of dollars and wait in long lines for the experience of being at this theme park.
There may be better rides and roller coasters at other parks. You may find comparable entertainment elsewhere. You most certainly can find equal or better food elsewhere.
But you won't find the unique experience — the Disney magic — anywhere else.
Walt Disney worked hard to create a complete experience for Disneyland guests (guests, not customers). The sights, the sounds, the smells … Disneyland is designed to appeal to all the physical senses, but also to the imagination and emotion of guests.
And the appeal crosses generational lines as very few other things can. All three generations of my family were captivated and delighted during our recent visit.
Treat Customers Well
At Disneyland, guests are greeted with a smile … always. Can you say the same about YOUR customers?
Wal-Mart can. I don't often shop at Wal-Mart, but I know that when I do, one of their greeters will officially welcome me.
The credit union that I bank at has a security guard stationed at the door, and he always opens the door for customers and greets us with a smile. (This provides a double-whammy customer experience of both courtesy and safety.)
While these examples have been of customers physically walking through the doors, the same applies to phone calls. Whoever is answering the phones for your business also should have a smile on their face … your customers may not be able to see it, but they'll definitely hear it.
Don't underestimate the power of making a customer feel welcomed to your business. When they feel welcomed, they'll look forward to coming back. If they don't, they may think twice about returning.
Provide an Experience That Others Don't
The fleet service center where I sent our company vehicles (back when I managed a house cleaning service) would come to our office to pick up the vehicle to be serviced, drive it across town to their facility, do the work, then bring the vehicle back … all on their own dime. This was awesome because we didn't have to take our employees away from work to get the vehicles serviced.
And I still take my personal vehicle to that center now, five years later.
Another example of providing something unique is free breakfast at certain hotels. For a while, many would offer a free continental breakfast of beverages and pastries. Offering a free hot breakfast became a competitive advantage for those who provided this instead.
What can you provide your customers that your competition doesn't? Use this to your advantage to encourage customers to keep coming back to do business with you.
Do What You Do So Well …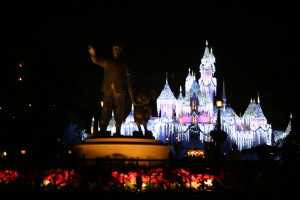 Walt Disney said, "Whatever you do, do it well. Do it so well that when people see you do it they will want to come back and see you do it again, and they will want to bring others and show them how well you do what you do."
Walt was on to something. And it's something we should all pay attention to if we want to keep our customers and clients coming back for more.
Create a unique, memorable, positive customer experience, and you'll get that repeat business.
Your Turn …
Do you have examples of how you (or other businesses you've observed) are creating unique and memorable customer experiences? Tell me about them in the comments below!